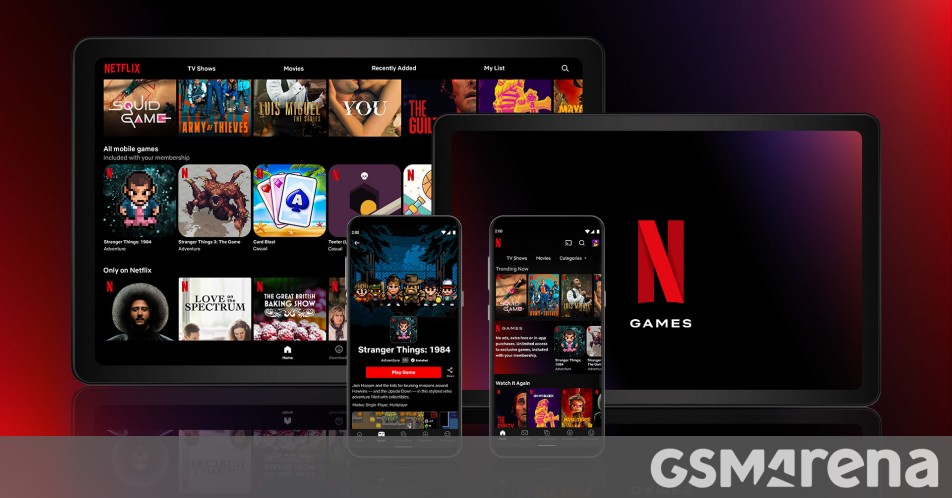 If you ever looked at the Netflix app for mobile and thought something was missing, we're willing to bet you didn't consider games as the all-important feature that wasn't there. Even so, Netflix thinks adding games to its mobile experience is a good idea, and after an initial announcement back in July, a trial run commenced in one market in August.
Now though, the platform is ready to take Netflix games global. Starting today, people using the Netflix app for Android worldwide have access to five mobile games: Stranger Things: 1984, Stranger Things 3: The Game, Shooting Hoops, Card Blast, and Teeter Up.
All you need is a Netflix subscription to play these. They have no adds, no additional fees, and no in-app purchases. The Android app on phones gets a dedicated games row and games tab where you can select any game to download, while on tablets you'll see the dedicated games row or be able to select games from the categories drop down menu.
Your games will automatically default to the language preference you set in your Netflix profile, and if your particular language isn't available for a specific game yet, it will default to English. The games won't be available on kids profiles. Some games may require an internet connection, but others will be available to play offline.