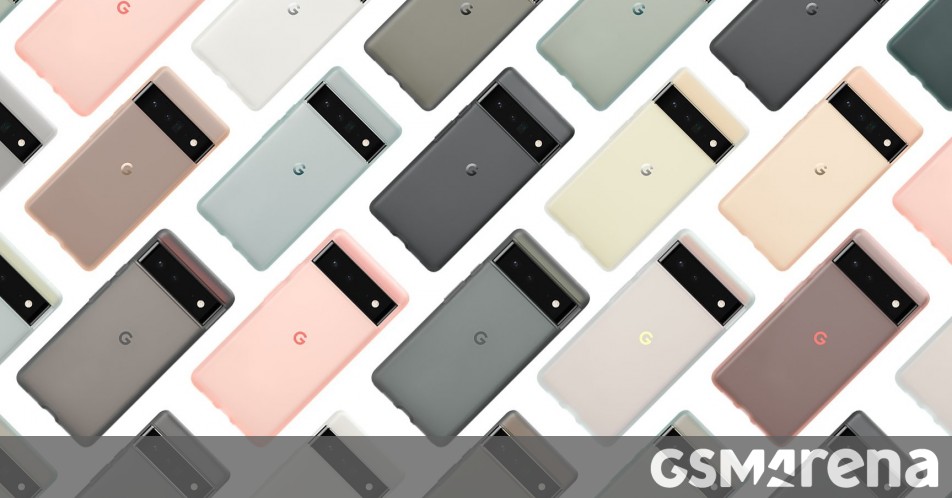 The Google Pixel 6 and Pixel 6 Pro were announced yesterday and immediately went on pre-order. Shipping will start on October 28, at least for some.
The Pixel 6 series is officially available only in nine countries, so we checked how their local online stores are doing. Long story short, the Pixel 6 is pretty easy to get everywhere, though in places the 256 GB option was missing either completely or for some color options.
The situation with the Pixel 6 Pro is worse. It is already out of stock in some countries, in others you can only get the 128GB version and some colorways were sold out. Again, not every color/storage combo was available, so you may have to make some tough choices if you want to order now. By the way, we didn't see the 512 GB option offered anywhere.
| | | |
| --- | --- | --- |
| Availability | Pixel 6 | Pixel 6 Pro |
| US | Available | Limited (only Black, 128 GB) |
| Canada | Available | Out of stock |
| UK | Available (only 128 GB) | Available |
| Ireland | Available (only 128 GB) | Limited (only Black, 128 GB) |
| Australia | Available | Out of stock |
| Germany | Available (only 128 GB) | Limited (only Black, 128 GB) |
| France | Available (no Kinda coral) | Out of stock |
| Japan | Available | Available (128 GB only) |
| Taiwan | Available | Limited (no Cloudy White, no 256 GB) |
It's not yet clear what is making the availability of the Pro model so bad – lower production number or higher demand? It is certainly the more advanced phone of the two with its LTPO display and 4x periscope lens, but it also costs $300 more, a massive jump in price over the vanilla model.
Speaking of money, there are some promos to help soften the blow. In the US, you can order Pixel Buds A alongside the phone and save $100. Same in Canada, except what you save is CAD 140.
The UK gets one of the better deals – a free pair of Bose 700 wireless headphones normally worth £350. The same goes for Ireland, Germany and France too. Australia's deal is simple, AUD 100 store credit for the Pixel 6, AUD 150 for the Pro. In Japan both get you JPY 11,000 store credit. Alas, Taiwan gets nothing.
Keep in mind that the availability status will shift over the next few hours and days – and it will probably get worse before it gets better. And don't forget that some Pixel 6 models have mmWave 5G and cost more for it.