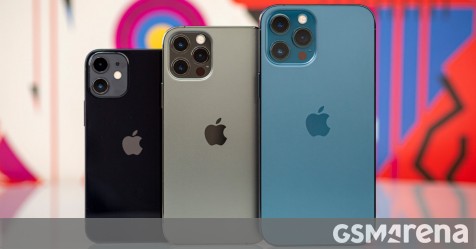 According to a report from The Elec, Apple will be changing its camera module production process. The report explains that Apple normally purchased pre-assembled camera modules from its suppliers which would then be assembled into smartphones.
Up to last year, Apple has procured double and triple camera modules from its suppliers LG InnoTek, Sharp, and O'Film that are pre-assembled.
The Elec reports that a Korean supplier Hyvision System will be supplying Focxonn with "camera module inspection equipment." This kind of equipment is used to inspect the alignment of axes of various camera sensors. This suggests that Apple will no longer be supplied with fully assembled double and triple camera modules, but rather it will purchase individual camera sensors and produce the assemblies itself.
But it is now procuring these camera modules individually and gave the job of assembly to Foxconn. The measure is being done to save cost.

Hyvision will be supplying its inspection kits for camera and 3D time of flight modules to LG InnoTek, while providing alignment inspection kits to Foxconn.
Apple reportedly ordered enough components from its suppliers to produce 90 million iPhone 13 devices. The Elec notes this is 20% higher than the amount it ordered for the iPhone 12.
The change could also be due to shortages and delays in the supply chain, which Apple confirmed during its latest quarterly earnings call would be concerning for Apple's next quarterly revenue including new iPhones, Apple Watch, and upcoming AirPods.