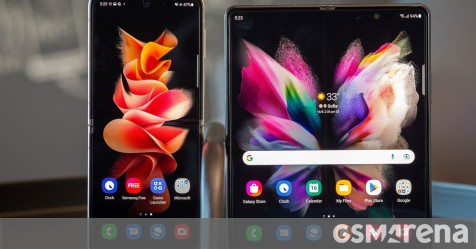 In a blog posted to Samsung Newsroom, Samsung released a video showing some of the challenged Samsung engineers faced with the new Samsung Galaxy Z Flip3 and Z Fold3.
They first covered how the phone is made of three different parts. The two halves of the phone, and a hinge. All three are protected by what Samsung calls its Armor Aluminum. This is a more durable mix of aluminum made by adding metal elements to enhance durability. This means the Z Foldables should be less prone to scratching and dents from accidents.
Next up, the engineers talk about how they managed to make the foldable device water resistance. It's a very interesting feat: the hinge assembly is inevitably prone to water getting inside, so it had to cover parts and electrical components contained in the hinge assembly with an anti-corrosive solution and lubrication that would protect them from water damage. Although water resistance was added to the hinge's drivers, water can still get inside.
Samsung Galaxy Z Flip3 5G
The Galaxy Z Fold3 and Z Flip3 are built sturdier and more durable than Samsung's previous generation of foldables. The screens were also built to be stronger and more durable than before, but the screens weren't mentioned in today's video.
Our review of the Galaxy Z Flip3 5G is now published and ready to read. We're still working on the Galaxy Z Fold3 5g's review, so stay on the lookout for that one.