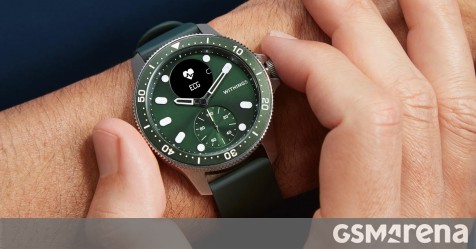 The latest smartwatch from Withing fuses the brand's traditional minimalist design language with a fresh new take inspired by dive watches with their stainless steel casings and large tachymeters. Despite looking like a normal analog watch, ScanWatch Horizon features a medical-grade electrocardiogram (ECG) sensor, built-in Sp02 sensor, fitness tracking for over 30 activities and handles notification from your paired smartphone.
ScanWatch Horizon comes in a single 43mm size with blue and green color options for the casing and tachymeter. Both come with stainless steel watch straps and also feature an additional silicone rubber strap if it more suits your personal style. The display is protected by sapphire glass and features analog dials with a small round PMOLED display at the top which shows notifications and all health and fitness tracking information.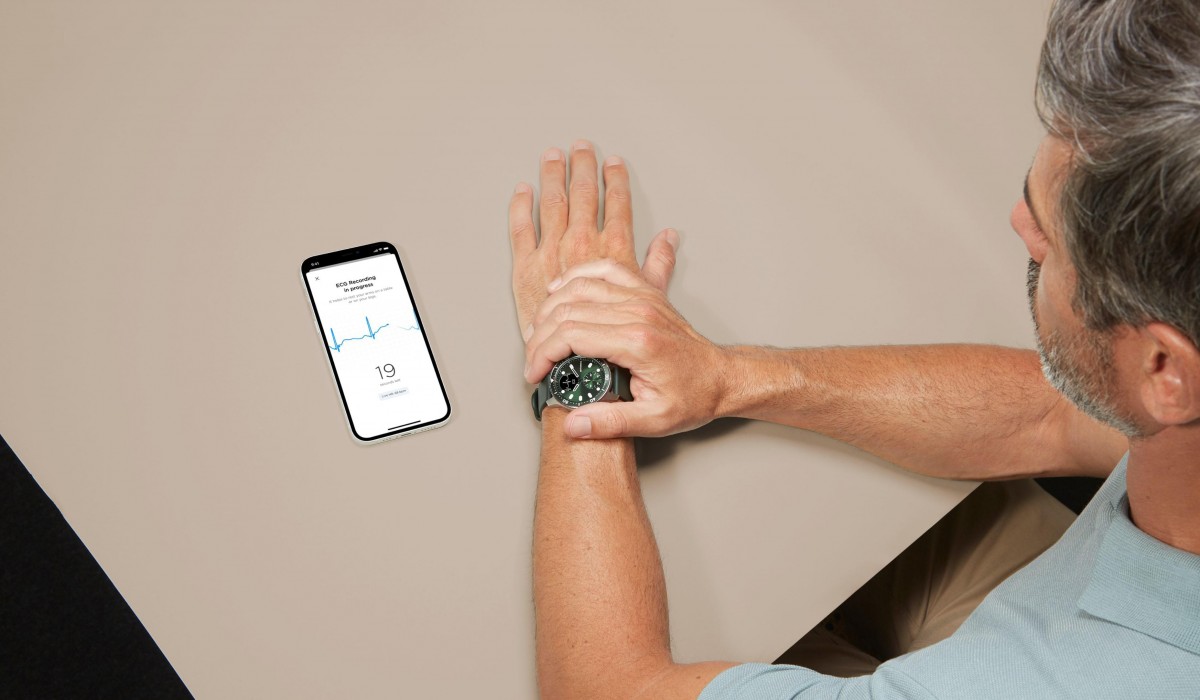 Despite the dive watch look, ScanWatch Horizon is only rated at 10 ATM so you can't really take it deep into the ocean like a traditional dive watch. Withings claims up to 30 days on a single charge with 20 additional days in power reserve mode which still tells time and does your activity tracking.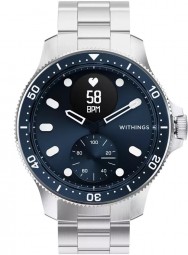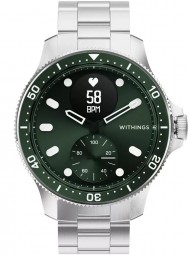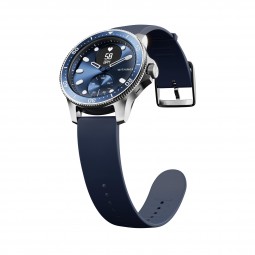 Withings ScanWatch Horizon in blue, green and with a silicone strap (images: Withings)
Withings ScanWatch Horizon retails for €499.95/£499.95 in Europe and each watch comes with a 5-year warranty. It is already available for purchase in France, Germany and the UK. As for the US, Withings is hoping to bring its latest watch sometime in Q4 as it needs clearance from the FDA due to the watch's ECG monitor.