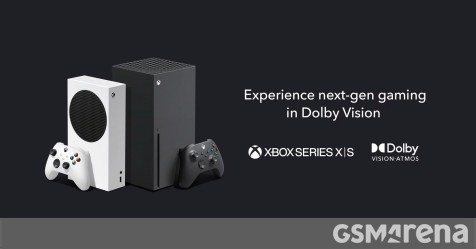 Microsoft today announced that it is bringing Dolby Vision gaming support for its current generation Xbox Series X and Series S consoles. Alongside the pre-existing Dolby Atmos support, the new Xbox consoles are now the only ones in the world to offer both technologies.
For starters, Microsoft has promised that more than 100 next-gen titles optimized for the Xbox Series consoles either already support Dolby Vision or will do so in the future. Upcoming games like Halo Infinite will also be launching with Dolby Vision out of the box.
Microsoft and Dolby are also working with developers to implement Dolby Vision in older titles. Games that already support HDR10 or Microsoft's Auto HDR feature will also automatically be upgraded to Dolby Vision when connected to a compatible display.
Microsoft had previously only introduced Dolby Vision on the Xbox Series consoles for media apps. Apps like Netflix and Apple TV could enable Dolby Vision when connected to a compatible TV. The feature was then made available for games through a beta update. But now, it is being rolled out to everyone.
Dolby Vision is an HDR standard that is a big step up from the default HDR10. It is capable of higher peak brightness and also lower minimum brightness compared to HDR10, which results in an even wider dynamic range. It also supports 12-bit color, and although there aren't any 12-bit displays yet, it does make the standard more future proof with a greater color depth. Dolby Vision also supports dynamic metadata, although this isn't particularly relevant for games as they are dynamic even with HDR10.
However, while the Xbox Series consoles now do support Dolby Vision for gaming and media streaming apps, there is still no support for Dolby Vision Blu-ray. If you have a collection of UHD Blu-ray in DV, they will continue to play in HDR10. Microsoft's Dolby Atmos implementation also continues to be clunky, requiring downloading Dolby's app and then paying to enable decoding of Atmos content on the console.
In comparison, however, the Sony PlayStation 5 has no native Dolby Vision or Dolby Atmos support at all. Then again, the PlayStation 5 also lacks support for far more meaningful gaming related features, such as variable refresh rate and auto low latency mode.
You can read more about Dolby Vision and HDR in our deep dive here.